De Beergilde is de groep voor de échte bierliefhebbers, die altijd al hebben willen weten hoe dat goddelijk goud gebrouwen wordt…
In totaal komt de Beergilde negen keer in het jaar een hele zaterdag bijelkaar. Hierbij wisselen ze af in activiteit, namelijk brouwen, bottelen of de jaarlijkse studiedag. Naast het brouwen worden er natuurlijk ook wat hapjes en drankjes genuttigd, onder het genot van de nodig humor natuurlijk!
En wanneer er weer voldoende brouwsels in de opslag liggen, organiseert de Beergilde op zijn tijd een mooi activiteit om het bier aan de man te brengen. Daarnaast zijn de bieren vaak tijdens andere activiteiten ook beschikbaar om van te genieten, of natuurlijk voor het eigen gebruik van de Beergilde. Het moet tenslotte toch echt geproefd worden!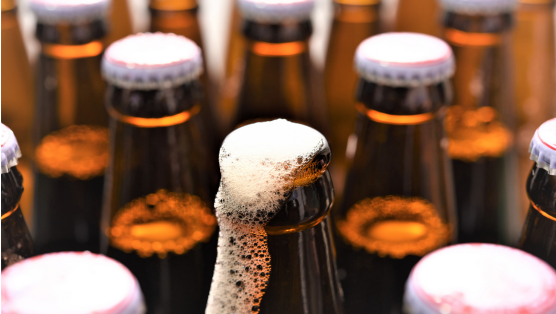 Geert Hendrikx
Secretariaat