Jeugdvereniging De Meulewiekers
Een vereniging voor jong en oud
Jeugdvereniging De Meulewiekers is voor iedereen! Voor zowel jeugd als volwassenen bieden wij hele toffe activiteiten. 
Laat je uitdagen en ontdek Jeugdvereniging De Meulewiekers! Voor jong en oud is er wat te beleven. Bekijk onze groepen eens of kom een keer meedoen. Kom en beleef De Meulewiekers!
Voor onze groep Ratjetoe zijn wij opzoek naar nieuwe leiding, die ons team komen versterken. Wil jij het mede mogelijk maken dat jeugd kan komen 'speule beej de Meule'? Dan zijn wij misschien wel opzoek naar jou!
Op 1 april is het tijd voor een heel gezellig paasactiviteit. Speciaal voor de jeugd tussen de 4 en 14 jaar oud is er van alles te beleven op het clubgebouw van de Meulewiekers! En dat alles in paas thema! Van 10.00 tot 14.00 uur kun je voor een kleine bijdrage van 3...
Lees meer
De onovertroffen tributeband The Doors in Concert brengt een hommage aan de legendarische The Doors, waarvan zanger en icoon Jim Morrison in 1971 overleed, nu 50 jaar geleden. De band neemt je mee naar de hoogtijdagen van de band, eind jaren '60, met nummers als Light...
Lees meer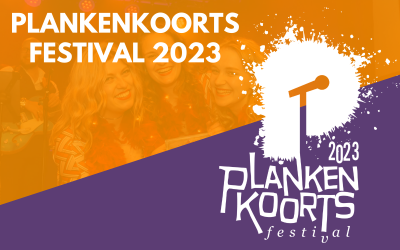 Het concept van het Plankenkoortsfestival is simpel: we bieden een podium waar iedereen die wil een nummer uit de rijke pophistorie mag zingen. Maar dit doe je niet zomaar… Jij staat een fantastische act neer te zetten, geheel begeleid door een liveband! Of je nu wel...
Lees meer